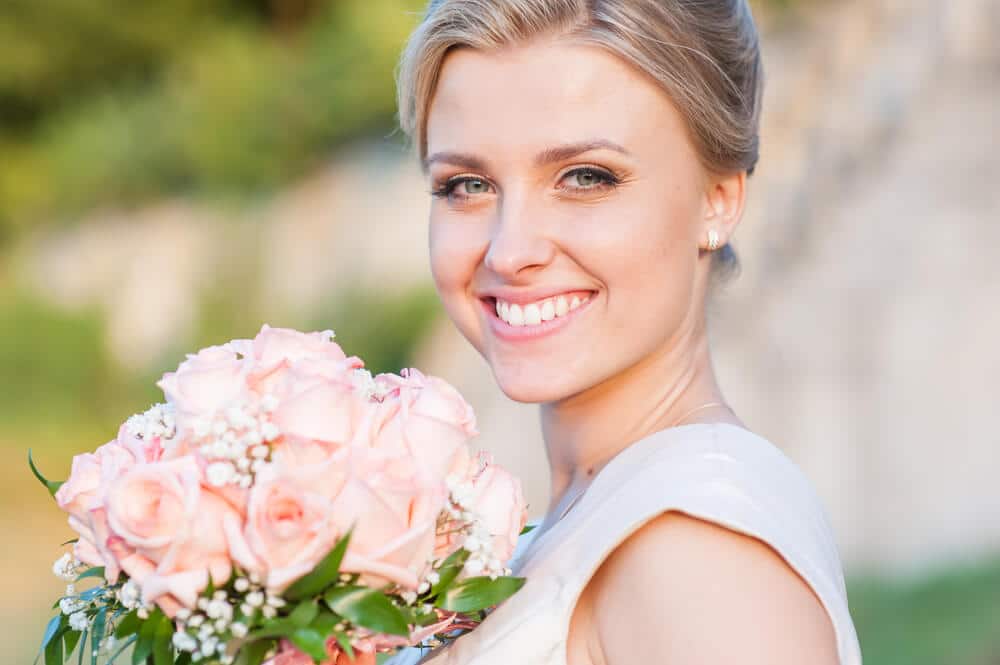 It may seem a bit odd writing a wedding guide in October, but we know that these days, people really do plan ahead so here goes…
Make sure that your day is all about the big smiles and not about dentistry!  The team at Stricklands Dental Fitness Centre guide you through what you can do in advance and also avoid any last minute panics.
Before the Big Day
Teeth Whitening
You are going to spend the entire day smiling (hopefully!). On that basis it would be advisable that your teeth looked as good as they possibly can. Teeth whitening can ensure that your pearly whites are as sparkling and dazzling as you would wish. It should be done by a dentist – those kits on the internet or at your beauty parlour do not carry the CE mark of approval and can be unsafe. (Or simply not work and anyone performing teeth whitening needs to be a registered dental professional or the treatment is actually illegal!)
Survival Tips
The safest and fastest whitening is from your dentist
Make sure that you both get it done – it will look odd with one brilliant white and one off-yellow!
Straighter Teeth
If you have always desired a straighter smile and have put up with crooked, rotated or protruding teeth, orthodontics could be for you. Some of the latest systems out there can gently move teeth into position in just a few months. However, if you are considering this treatment, the more time that your dentist has, the better – 18 months would be ideal although not always necessary.
Survival Tips
Make sure that you consider this treatment well in advance and give your dentist as much notice as possible
Stained Teeth
Certain foods are likely to lead to stained teeth and dull the effect of any tooth whitening that you may have undergone. In the days and weeks leading up to the wedding, it would be best to avoid the staining foods and drink such as curry, black coffee, red wine and other highly spiced or highly coloured foodstuffs.
Survival Tips
Avoid highly spiced and coloured foods in the run up to the wedding
Avoid red wine and black coffee
Brush with a whitening toothpaste