Advanced dental implants in Surrey, Hampshire & Sussex
Replacing your teeth, transforming your smile
Dental implants offer a fixed and permanent solution to missing teeth, allowing you to eat, speak and laugh with complete confidence. Unlike dentures, which need to removed daily for cleaning, and bridges, which require adjacent teeth to be filed down, implants look, feel and function just like healthy, natural teeth. At Stricklands Dental Fitness Centre, we have many years' experience carrying out dental implant procedures. With the expertise of a specialist oral surgeon and dentists with advanced training in implants available in-house, we can accept the most complex of implant cases – so even if you are missing all of your teeth, or you have experienced bone loss, you may still be able to consider dental implants in Surrey. Our dental surgery is top of the range and highly recommended so we are confident that we can get your glowing smile back..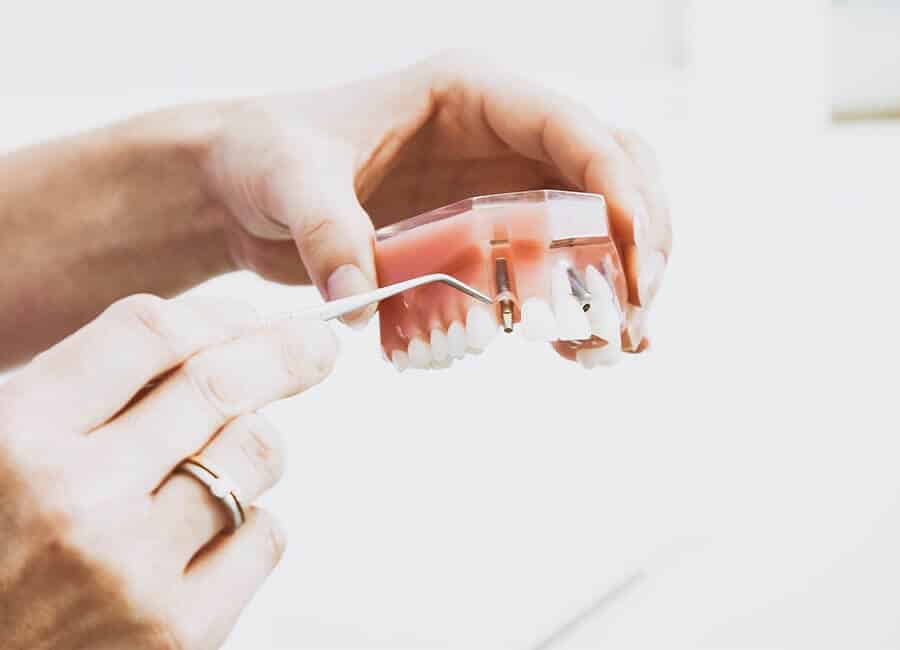 Comprehensive implant treatment in Surrey, Hampshire & Sussex
If you're looking for an implant dentist in Surrey, you've come to the right place – we offer a full range of implant services in-house at Stricklands Dental Fitness Centre. Implants can be used in a variety of ways – to replace a single tooth; to replace a number of teeth (an implant-supported bridge); or to replace a full arch using only four-to-six implants. As few as two implants can be used to support a denture, too. Because we have a specialist oral surgeon in-house, we can also offer surgical treatments, such as bone grafting and sinus lifts, to create the right conditions for implant treatment. We only use Straumann implants, an ethical and trusted brand of global renown.
Reap the long-term benefits of a healthy smile
Implants do more than simply fill the gaps in your smile; they restore your quality of life and preserve your long-term oral health. Because implants support your jaw bone, they stop remaining teeth from shifting their position, which can lead to oral health problems. They also prevent the natural deterioration of bone that occurs after tooth loss – which in turn prevents facial sagging, the ageing side-effect of missing teeth. And unlike traditional dentures and bridges, which can need replacing every few years, implants have the potential to last a lifetime with good oral hygiene.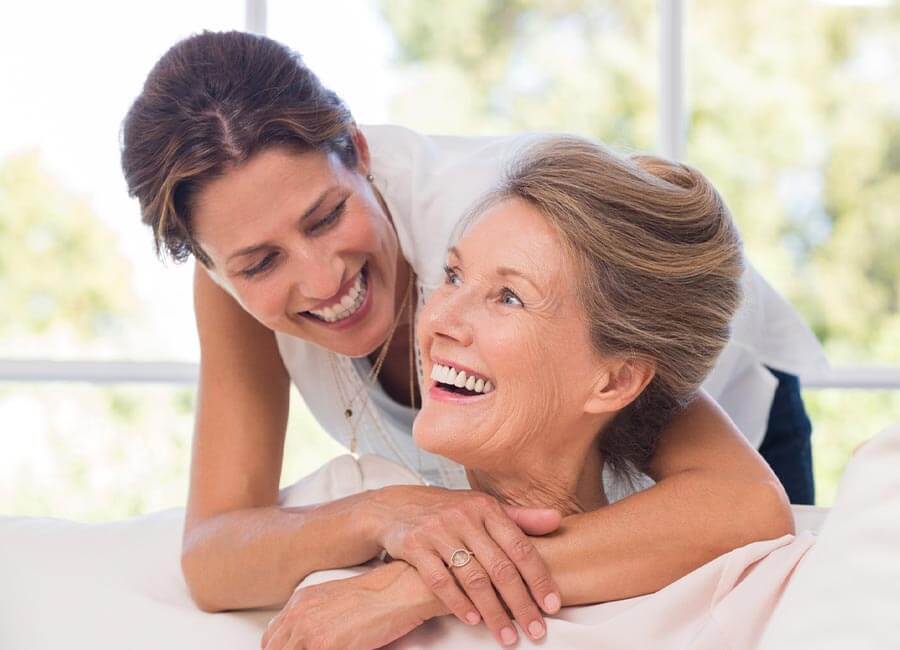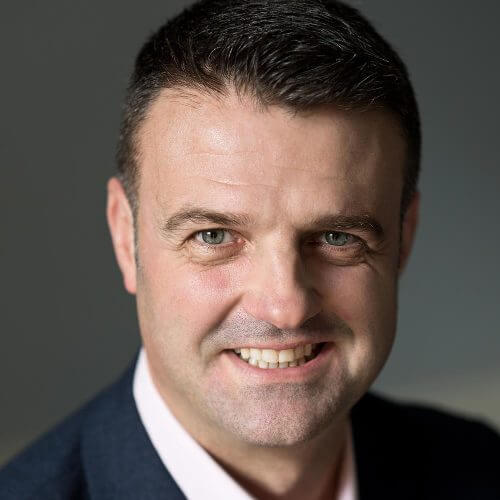 BDS (Lond), MFDS RCS (Eng), MFGDP (UK), Dip Imp Dent RCS (Ed)
GDC Registration Number - 73415
Darren sets high professional standards in the provision of his dental care. His broad range of experience and postgraduate qualifications allow him to carry out treatment ranging from routine family care up to complex restorative and surgical implant dentistry.
Darren understands the importance of listening and communicating well with his patients. He has worked with his nurse, Andrea, as a team since 2006. Together they keep patients relaxed in a warm and friendly atmosphere.
The award of three postgraduate qualifications show Darren's commitment to providing the best standards of care. Several of his papers have been published in dental journals. He has a further interest in placing and restoring implants and holds the Diploma in Implant Dentistry from the Royal College of Surgeons. His skills have also been recognised with the award of Membership of the Faculty of Dental Surgery (MFDS) and the Faculty of General Dental Practitioners (MFGDP).
Darren's experience and training mean he is also ideally suited to carry out facial aesthetic work. He is able to perform a range of treatments using Botox and dermal filler materials.
Darren joined the practice as a partner in 2006 following 10 years of service in the Royal Army Dental Corps. He served in a wide range of locations including Iraq, Kosovo and Germany. He is married to Tricia and has two daughters, Olivia and Yasmin. He couples family life with active interests in cycling and golf.
If you would like to contact Darren directly to enquire about implants, restorative or cosmetic dentistry, then he is happy to receive and respond to your emails via darren@dentalfitnesscentre.co.uk.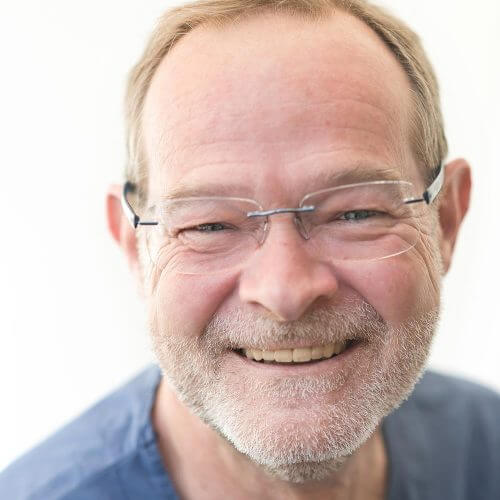 MD(Louvain), DMD (Zurich), PhD(Zurich), FDS RCS(London), FGDP RCS(UK), FEBOMS, FIBCOMShon
GDC Registration Number - 76913
GMC Registration Number - 4657231
Mr Haers brings a wealth of experience to implantology and offers a full range of services – from placement of single implants to more extensive rehabilitation, including autogenous and allogenic augmentation. Implant treatments are carried out using Straumann implants exclusively.
Piet is currently Clinical Director and Cleft Surgeon of the South Thames Cleft Team at Guy's Hospital in London and Consultant Oral and Maxillofacial Surgeon at the Guildford Nuffield Hospital. He was Honorary Visiting Doctor at the Postgraduate Medical School of the University of Surrey until 2014. Since 2005, he has been a faculty member of the Specialist Dental Diploma Course of the FGDP of the Royal College of Surgeons.
Piet studied medicine and dentistry in Namur and Leuven, Belgium, and trained in Oral and Maxillofacial Surgery in Bruges, Arnhem and Zurich. Between 1992 and 1999 he was member of staff of the Department of Oral and Cranio-Maxillofacial Surgery at the University Hospital of Zurich. His main surgical interests are facial deformity with cleft lip and palate surgery, orthognathic surgery and facial plastic surgery as well as pre-implant surgery, dental implants and oro-facial rehabilitation. His main research interests are 3D imaging and the application of biodegradable materials in oral and maxillofacial surgery.