"If you've got to go to the dentist,
I can't imagine a nicer place to go."
We understand that many of our patients feel nervous about visiting the dentist, so even if it's been a long time since you last had a dental health examination, we'll extend a warm, supportive welcome. We'll take the time to listen to your concerns. We won't intimidate you with technical language, but instead will focus on allaying your fears by answering the most important questions – "does it hurt?" and "how much does it cost?".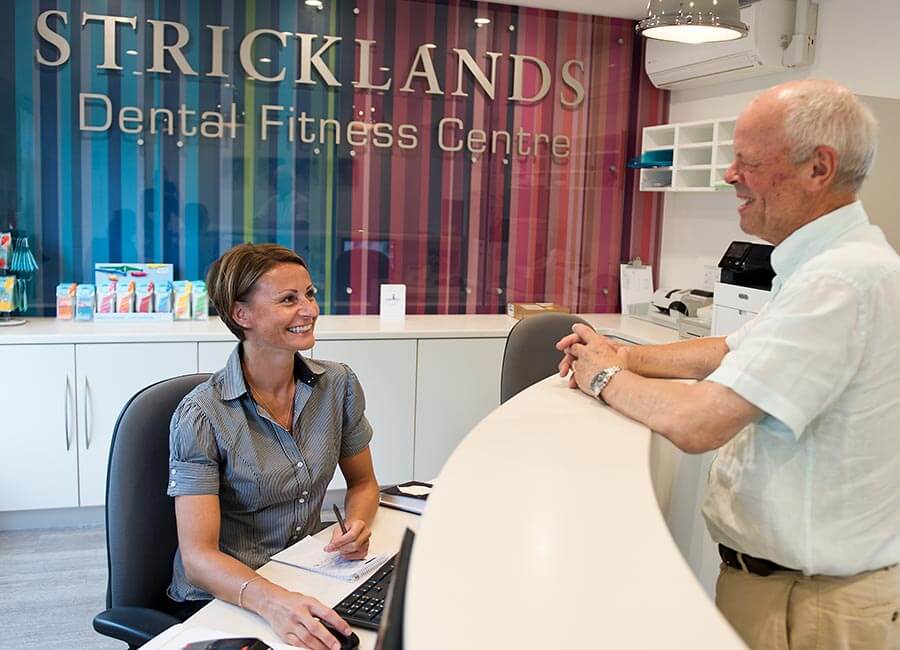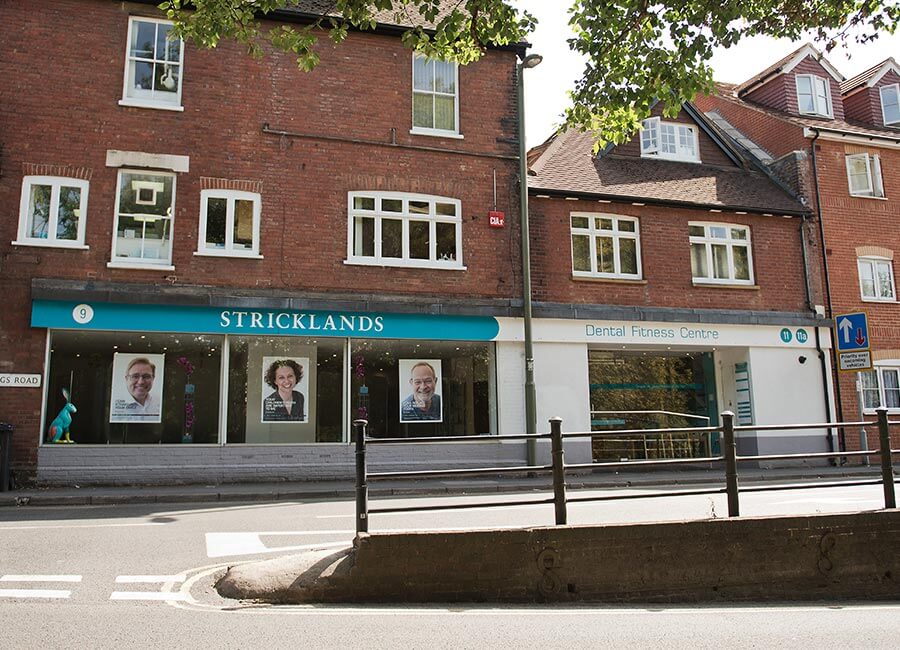 We're open 7 days a week, 365 days a year.
We don't shut down for 72 hours every Friday. If you're a registered patient at Stricklands Dental Fitness Centre, you'll have access to a comprehensive out-of-hours service, so you can see an emergency dentist in Surrey as soon as possible – even on Christmas Day.
We take a holistic approach.
We treat more than just your teeth, we recognise that you are a whole person and take care to approach your dental care with this in mind. We get the greatest satisfaction from helping patients who might have had a bad past experience of dentistry and have put in place a range of solutions to help nervous patients and children. As well as offering IV sedation (which can prevent the need for a hospital referral) and a specialist children's dentist, we provide hypnotherapy and reflexology.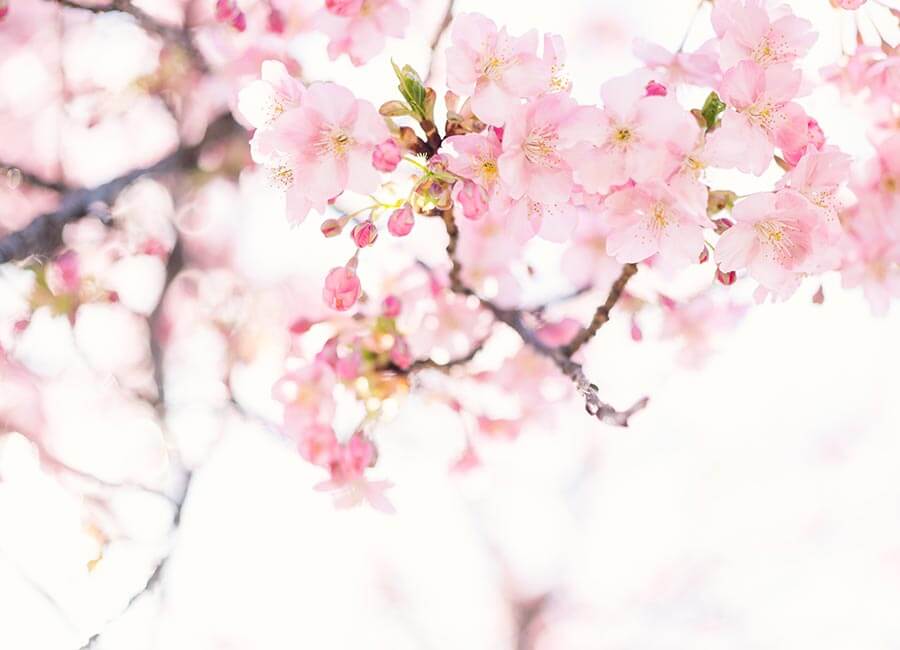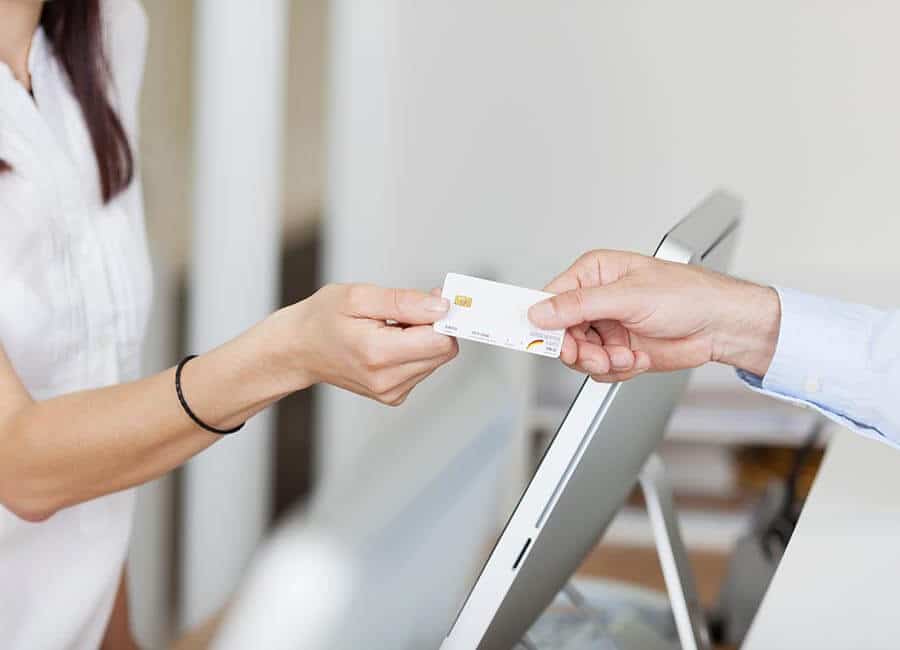 We make it easier to pay for your dental care.
We want to prove that private and specialist dental care is less expensive than you'd think. Our Dental Fitness Plan allows you to spread the cost of your routine care, reducing the likelihood of unexpected costs. For non-routine dentistry, we create a bespoke plan for every patient, which may include the option of spreading the final cost.
We offer everything under one roof.
With more than 110 years' combined partnership experience, plus a team that includes consultants and specialists, we offer an unrivalled concentration of skill and experience in Surrey. It means you won't be referred elsewhere for advanced treatment, so you can continue to see the dental team you know and trust.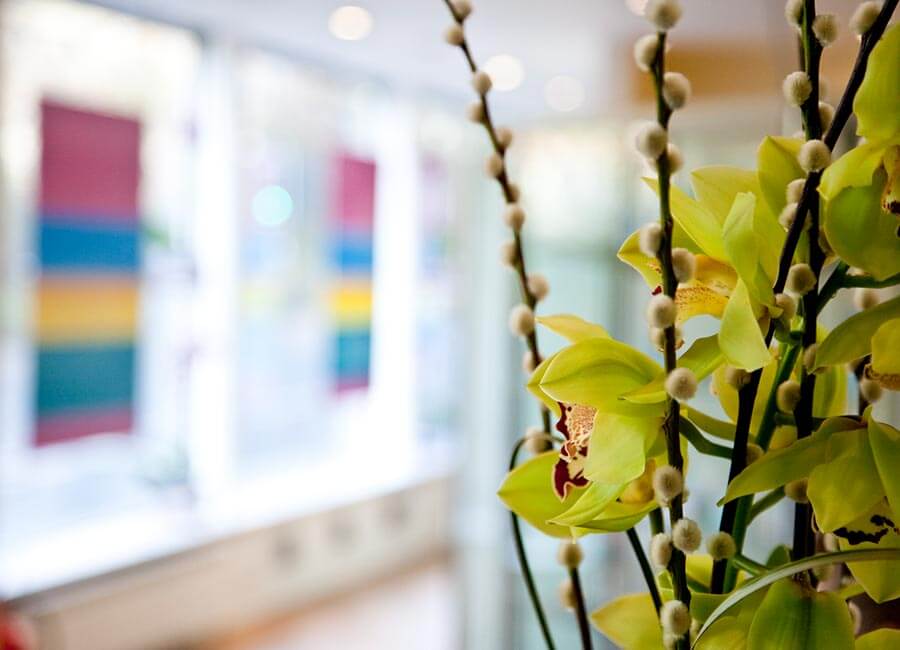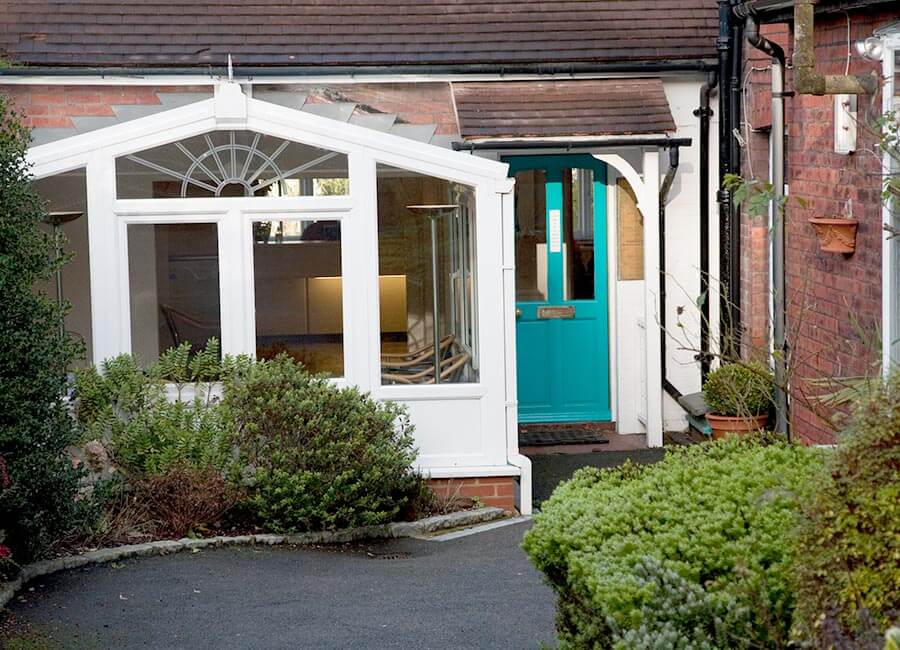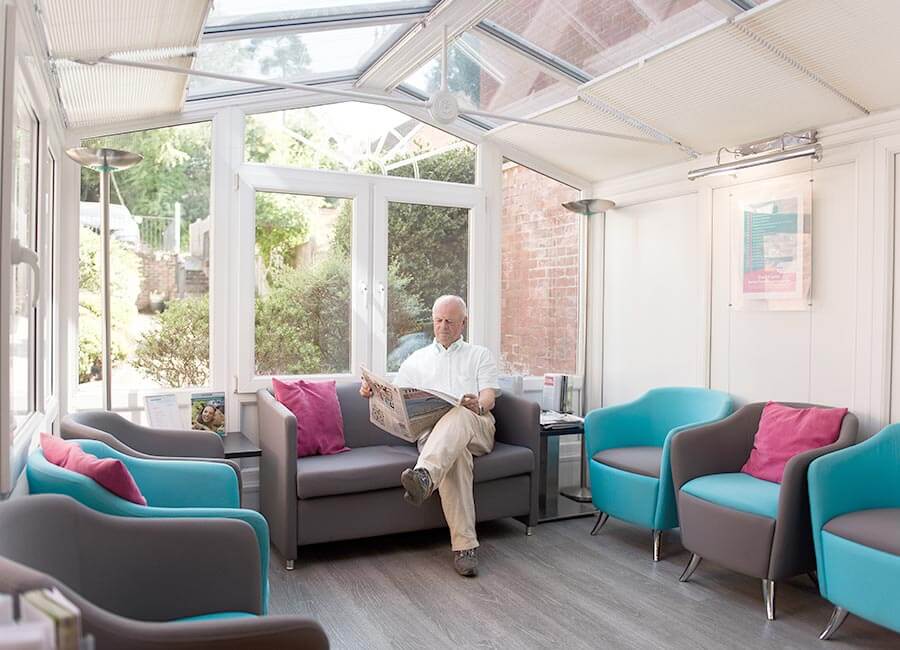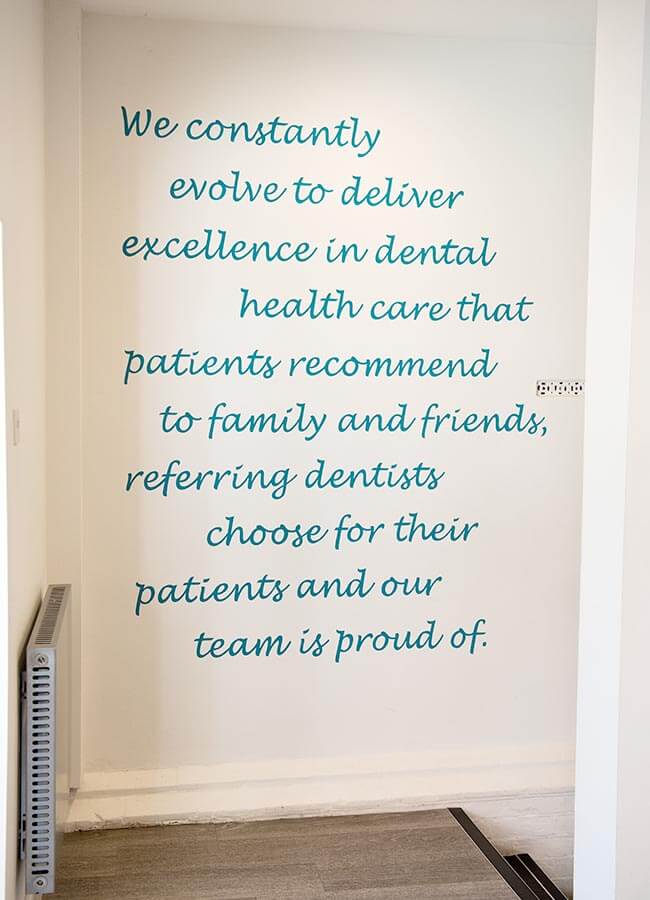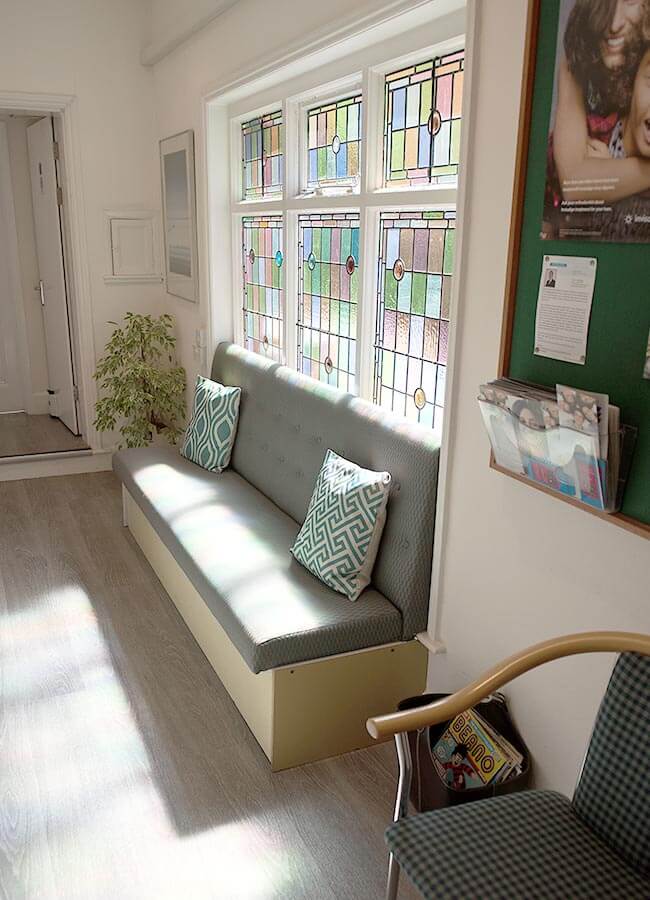 We've created a relaxing environment
Our Victorian building has been a dental practice for over 100 years, and we've successfully integrated our state-of-the-art surgeries among the beautiful original features. Though we offer advanced dental care, including oral surgery and sedation, our welcoming, comfortable and relaxing environment is a world away from the clinical feel of a hospital.
We enjoy charity work and are always actively involved in something – from sponsoring a bear at Haslemere Museum (and following their mascot @Arthur_the_bear avidly on Twitter!) to wider fundraising for Alzheimer's Research UK and Bliss, working for St John Ambulance and running marathons.
Darren will be cycling on 3rd August in the RideLondon 100 2019 for Bliss, a charity dedicated to helping premature and sick babies in the UK have the very best possible future. You can help Darren raise money for this great cause by donating directly to his fundraising page.
In February 2018 we bid a fond farewell to 2 lovely ladies who has served the practice for over 20 years a-piece. Hygienist, Sue and nurse, Jill are now enjoying a well-deserved retirement, but always made to feel welcome when they pop by for a visit.
We are very proud of our "Tooth Harey" (as painted by Dr Simon Allen) who was part of the Haslemere Hares initiative and repurchased by the practice in aid of The Alzheimer's Society
For many years we have supported Haslemere Educational museum and are very proud to be the official adopters of the fantastic "Arthur the bear".
To commemorate the centenary of the Great War, Stricklands proudly sponsored the planting of real poppies in front of our local church at St Christopher's Green, Haslemere.
We are very proud to be part of the town of Haslemere. The practice endeavours to take a genuine interest in the community, with as much support as we can offer.
The whole team, bonding and letting our hair down on our annual day out. Here we are riding a "pedi-bus" across the iconic bridges of London.
Root canals and sedation are not enough for Maslinda! She's also a volunteer for St John Ambulance in her spare time too.
A team from Stricklands preparing to take on a local charity bike ride in aid of BLISS, the premature baby charity.
An eager team of Stricklands runners, all lining up to tackle the "Race for Life" in aid of Cancer Research.
We recently held a stall at the Haslemere Christmas Market where we raised money for BLISS through a "guess the weight of the Tooth Harey" competition……
…..we were delighted at all the patient support for our cause and were really pleased to raise over £300 for the charity.
Our root canal and sedation dentist, Maslinda along with Practice Manager, Clare at the start of the 2017 London Marathon – running in aid of St John Ambulance and BLISS premature babies respectively. Both raised over £2500 for their good causes – thanks to generous donations from patients, colleagues and the practice itself.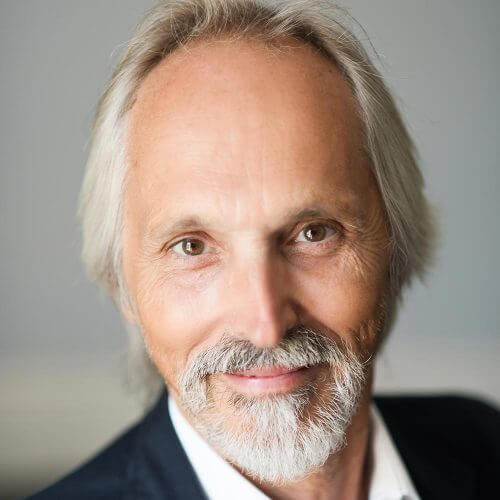 Dr Simon Allen
BDS (Lond)
GDC number 54487
It is rare to be in a position to be able to review success and longevity in your own dental work over more than 40 years.
Simon has been providing private dental treatment ranging from simple fillings to full mouth reconstructions on natural teeth since 1981 and titanium implants since 2001. He has special interests in tooth wear and the decision making between keeping teeth and the placement of implants.
'My greatest satisfaction has been to take dentally phobic patients through dental procedures via gentle techniques and clear explanations and to see the resultant improvement in their self-confidence'. He continues:
'I feel so lucky to be a continuing part of a very special and dynamic dental centre and to have seen the growth of aesthetic dentistry encompassing fields which have always interested me: 'form, design and colour'.
His external interests include: art (including drawing, photography and watercolour), music, (including guitar playing), architecture, cinema, food and wine.
Simon lives in Hampshire with his wife, Anne. They have 2 children, Giles and Elspeth. They also own a cottage, which may be rented, in the Lot Valley in Southern France.
Simon invites you to make your choice of music through the stereo system and/or through headphones, which reduce a lot of the dental sounds!
VIEW CASES BY SIMON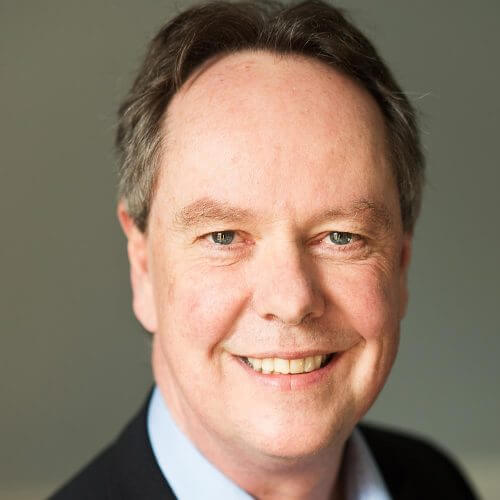 BDS (Lond) 1982, LDS, RCS
GDC Registration Number - 57391
Colin has a wealth of experience in all aspects of general dentistry, with a special interest in implant and cosmetic work. He enjoys constantly updating and improving his skills by attending lectures, recently completing a year-long 'hands on' advanced aesthetic dental course.
Colin is a great listener and has gained a reputation for providing gentle dentistry, particularly suited to anyone who is anxious or worried about treatment.
He is married to Sarah with two daughters, Poppy and Annabelle. He enjoys many outdoor activities including golf and fishing.
VIEW CASES BY COLIN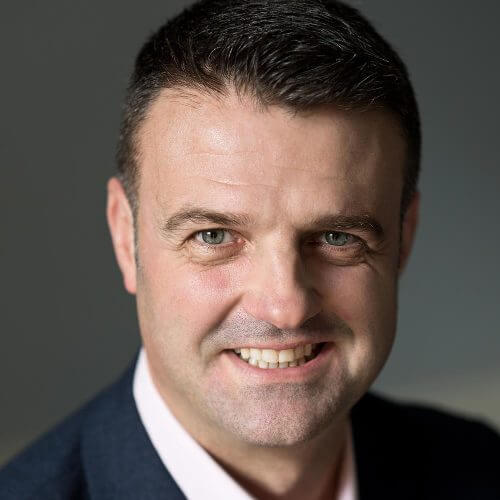 Dr Darren Jones
BDS (Lond), MFDS RCS Eng, MCGDent, Dip Imp Dent RCS Ed
GDC No. 73415
Darren sets high professional standards in the provision of his dental care. His broad range of experience and post graduate qualifications allow him to carry out treatment ranging from routine family care up to complex restorative and surgical implant dentistry.
Darren understands the importance of listening and communicating well with his patients. He has worked with his nurse, Andrea as a team since 2006. Together they keep patients relaxed in a warm and friendly atmosphere.
The award of three post graduate qualifications show Darren's commitment to providing the best standards of care. Several of his papers have been published in dental journals. He has a further interest in placing and restoring implants and holds the Diploma in Implant Dentistry from the Royal College of Surgeons. His skills have also been recognised with the award of Membership of the Faculty of Dental Surgery (MFDS) and the Faculty of General Dental Practitioners (MFGDP).
Darren joined the practice as a partner in 2006 following 10 years of service in the Royal Army Dental Corps. He served in a wide range of locations including, Iraq, Kosovo and Germany. He is married to Tricia and has two daughters, Olivia and Yasmin. He couples family life with active interests in cycling and golf.
If you would like to contact Darren directly to enquire about implants, restorative or cosmetic dentistry then he is happy to receive and respond to your emails via darren@dentalfitnesscentre.co.uk
VIEW CASES BY DARREN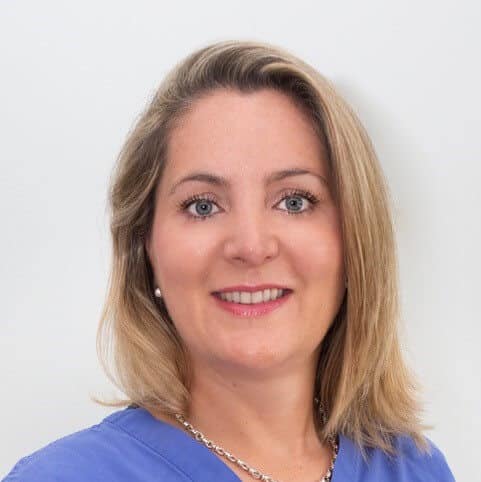 BSc(Hons) BDS PG Dip Imp Dent PG Cert Aesthetic Dentistry
PG Cert Aesthetic Medicine MFDS RCS(Eng) MCGDent
GDC No. 82102
Sam has 20 years experience as a dentist and has practiced at a private family & specialist dental care practice in Frimley for the last 13 of those years.
Since qualifying from Bristol University in 2003, Sam has completed postgraduate courses in all aspects of dentistry. She is a member of the Royal College of Surgeons and has a Diploma in Implant Dentistry from Warwick University. In 2010 Sam was awarded a Certificate in Advanced Cosmetic Dentistry from the Eastman Dental Institute in London. She is currently undertaking a 4 year Master of Clinical Dentistry in Fixed and Removable Prosthodontics, King's College London.
Sam enjoys all aspects of dentistry and describes how studying for a masters has led her to focus on minimally invasive dentistry with an interest in composite bonding. She is also very interested in the treatment and prevention of tooth wear. Sam is a firm believer in whole patient care.
In addition, Sam has also been providing facial rejuvenation with Botox® and dermal fillers for over 10 years. Sam has just completed a postgraduate certificate in aesthetic medicine from QMUL.
Sam lives in Petworth with her husband and her dog. She enjoys all aspects of outdoor life, including walking, shooting and fishing.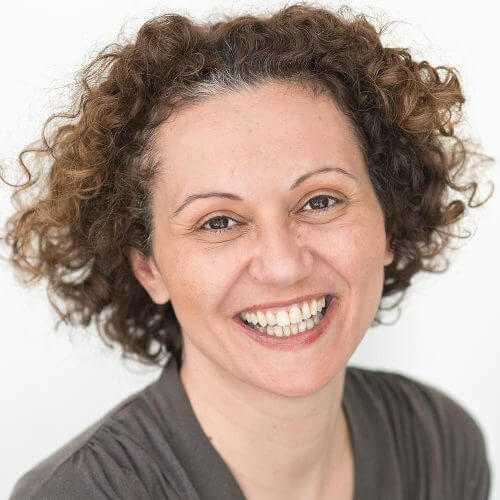 Dr Christina Tatsi - Paediatric Dentist
DipDS, MDentSci, FRCD(Canada), MPaedDent(London), PhD, AFHEA
GDC number 86115
Our specialist, Christina Tatsi has over 10 years experience in the dental care of children.
Her holistic approach to dental care focuses on the child and their individual needs. Dental treatment needs to be delivered with empathy in order to build a positive attitude towards dentistry in the future. Prevention is tailor-made in order to fit the child's routine in partnership with the parent(s)/guardian(s).
Christina qualified in 2001 in Greece and completed her 3 years specialist training in 2006 at the Leeds Dental Institute, the only Institute in Europe eligible for the fellowship of the Royal College of Dentists of Canada, which she obtained in 2007. She became a member of the Royal College of Surgeons of England in 2009. She has completed in 2015 a PhD research degree with a scholarship from the University of Leeds, investigating the prevention of early caries in orthodontic patients. She is also an Associate Fellow of the Higher Education Academy.
She is a member of the British Society and European Academy of Paediatric Dentistry. She takes an active interest in the research and development of evidence based dentistry for children by attending and presenting in International Conferences and with publications in peer reviewed journals. She is also a reviewer for the European Archives of Paediatric Dentistry.
Christina has also an active interest in teaching and academia with experience in both undergraduate and postgraduate courses in Paediatric Dentistry, having worked for King's College London as a Specialist Clinical Teacher at Denmark Hill Dental Hospital and St Thomas' Hospital in London.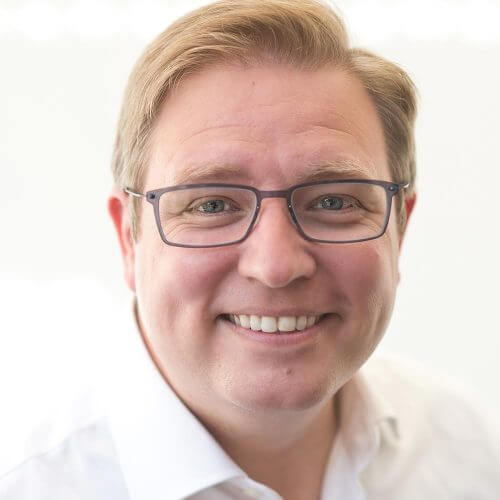 BDS (Hons) (Lond), MSc, MFDS RCS (Eng), MOrth RCS (Eng), FDS Orth RCS (Eng)
GDC Registration Number - 79762
James Grant trained at Guy's Hospital and qualified as a dentist in 2001. He became a member of the Faculty of Dental Surgery (MFDS) in 2003.
Following postgraduate orthodontic training at the Eastman Dental Hospital, James gained an MSc in Orthodontics in 2006 and qualified as specialist orthodontist (MOrth) in 2007.
He became a fellow of the Royal College in 2009. From 2010 to 2018 he worked as Consultant Orthodontist at the Children's Hospital, Brighton and is currently Consultant Orthodontist at Western Sussex Hospital Trust in Chichester and Worthing.
James is married to Ruth and they have three children – Ed, Kiriana and Jonno. His hobbies include tennis, golf and rugby, though he only watches the latter nowadays! He also plays the guitar and enjoys the outdoor life.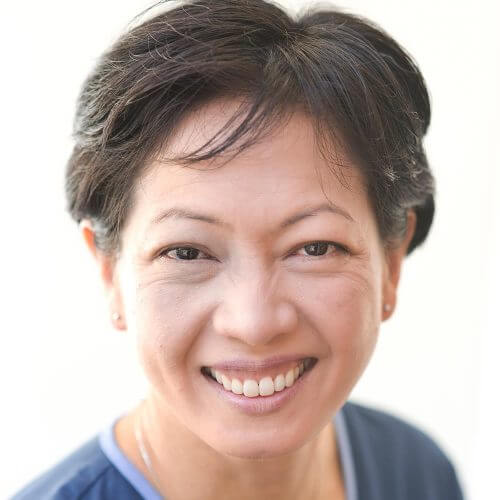 BDS (Singapore), M Clin Dent (Endo) PGCert DentSed
GDC Registration Number - 76873
Maslinda graduated in Singapore in 1997, and has worked exclusively in endodontics since gaining her Masters degree at Guy's Hospital in 2002.
She is happy to accept all endodontic referrals, and particularly enjoys the challenge of difficult cases, re-treatments and endodontic surgery.
In 2015 Maslinda also gained an additional qualification, PGCert in Dental Sedation and Pain Management enabling her to provide intraveneous sedation for patients undergoing treatments with other clinicians at Stricklands.
In her spare time, Maslinda is a member of the local St John Ambulance team, providing First Aid assistance at many public events both locally and across the South of England. She also enjoys reading, running (having completed 2 marathons and several half marathons) and is a keen baker – much to the delight of the rest of the practice team who are always happy to sample her wares!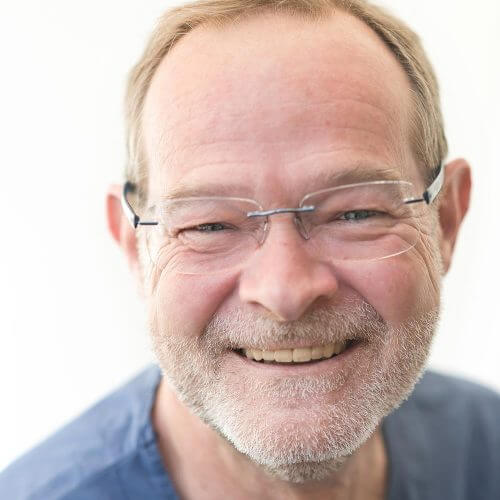 MD(Louvain), DMD (Zurich), PhD(Zurich), FDS RCS(London), FGDP RCS(UK), FEBOMS, FIBCOMShon
GDC Registration Number - 76913
GMC Registration Number - 4657231
Mr Haers brings a wealth of experience to implantology and offers a full range of services – from placement of single implants to more extensive rehabilitation, including autogenous and allogenic augmentation. Implant treatments are carried out using Straumann implants exclusively.
Piet is currently Clinical Director and Cleft Surgeon of the South Thames Cleft Team at Guy's Hospital in London and Consultant Oral and Maxillofacial Surgeon at the Guildford Nuffield Hospital. He was Honorary Visiting Doctor at the Postgraduate Medical School of the University of Surrey until 2014. Since 2005, he has been a faculty member of the Specialist Dental Diploma Course of the FGDP of the Royal College of Surgeons.
Piet studied medicine and dentistry in Namur and Leuven, Belgium, and trained in Oral and Maxillofacial Surgery in Bruges, Arnhem and Zurich. Between 1992 and 1999 he was member of staff of the Department of Oral and Cranio-Maxillofacial Surgery at the University Hospital of Zurich. His main surgical interests are facial deformity with cleft lip and palate surgery, orthognathic surgery and facial plastic surgery as well as pre-implant surgery, dental implants and oro-facial rehabilitation. His main research interests are 3D imaging and the application of biodegradable materials in oral and maxillofacial surgery.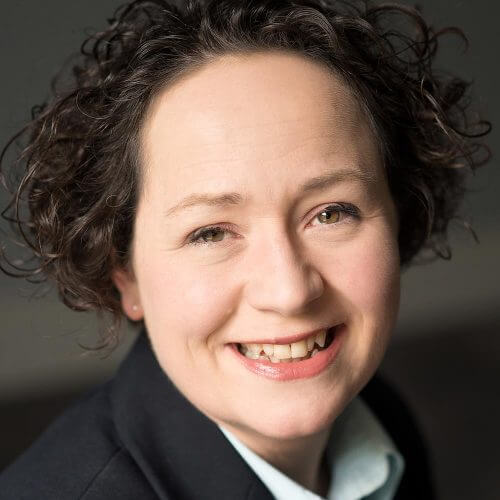 RDN Cert DPM
GDC Registration Number - 130920
Clare started her career at Stricklands in 1999 as a dental nurse. She initially worked in general dentistry, then as part of the specialist team, assisting Piet Haers and Maslinda Mohamad for many years before becoming joint practice manager in 2010. Clare is proud to be part of such an innovative dental practice and to lead the fantastic team at Stricklands. In her spare time, Clare likes cooking, long country walks, dog training and catching up on her favourite TV shows. Clare lives locally with her partner and teenage son.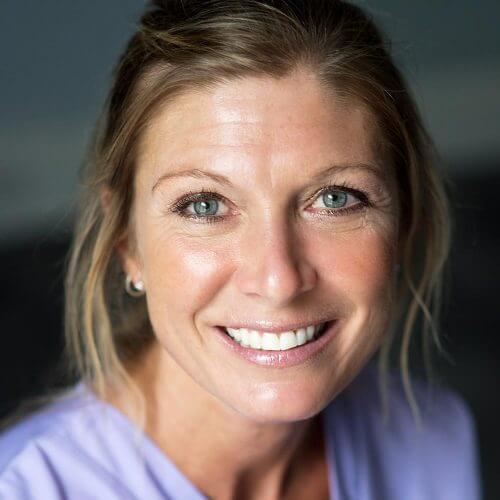 CEB Dip Dent Hygiene 1994
GDC Registration Number - 4761
Nicki has been a hygienist at Stricklands since 1994! She says she enjoys being at the practice because of the friendly team of colleagues and patients. Nicki has 2 grown up sons. She likes to spend her free time running, mountain biking or horse riding.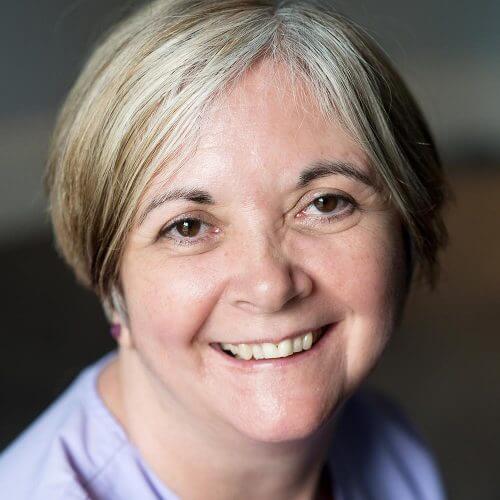 CEB Dip Dent Hygiene 1997
GDC Registration Number - 5284
Sophia has been on the hygienist team at Stricklands since 1999. Sophia has very much enjoyed developing a rapport with patients over the years, putting them at ease and trying to make the experience as relaxed and enjoyable as possible.
Sophia trained as a civilian with the Royal Army Dental Corps in Aldershot in 1997. Sophia still lives locally with her hubby but her daughter has flown the nest and now lives and works in London.
Sophia spends a lot of her time looking after and walking her 2 rescue dogs and cat.
When time permits, Sophia loves working in her garden as well as relaxing and enjoying a BBQ.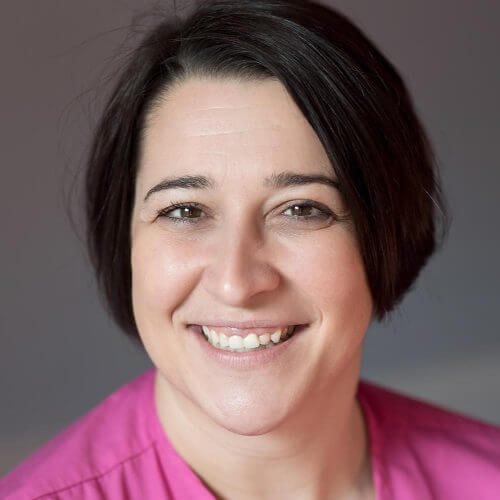 RDN National Certificate NEBDN 2006
GDC Registration Number - 148986
Emma (known as BB or B to us) has been a valued member of the team on and off, since 2005. Having spent several years working in general dentistry, she has now moved into the realms of specialist nursing, working in the oral surgery and endodontic departments at Stricklands. Emma enjoys walking, spending time with friends and family as well as being a busy mum to children Coby and Cali.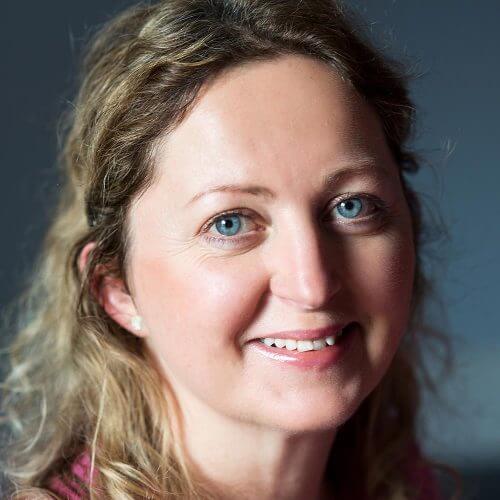 RDN
GDC Registration Number - 128252
Andy has been assisting Darren Jones at Stricklands since 2006. She enjoys working alongside Darren because it has allowed her to see many of his patients who visit with their families, grow up. Andy is a keen skier who also enjoys yoga and travelling. She is married to Brian, who is a train driver. Andy came to the UK in 1998 from Slovakia where the rest of her family are.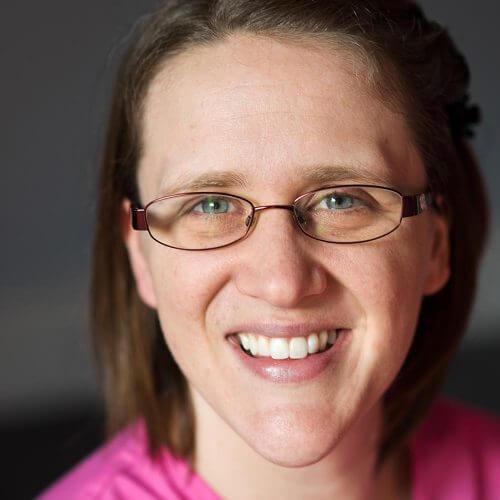 RDC National Certificate NEBDN
GDC Registration Number - 150949
Natalie has been a dedicated nurse to Colin Frazer since 2008. She enjoys the stability and friendly nature of the Stricklands team. In her spare time, Natalie likes to run and has taken part in many of the Stricklands team runs for Race for Life. She is married and has one daughter.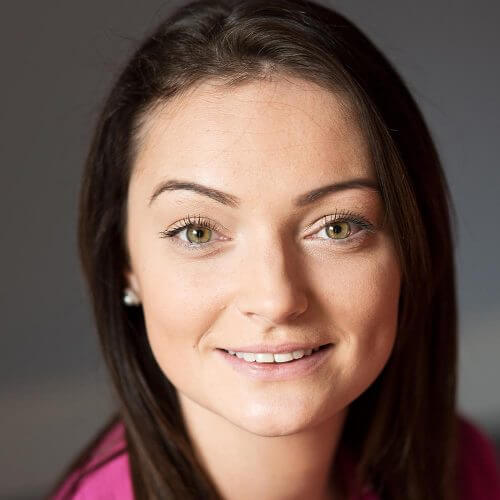 RDN Diploma
GDC Registration Number - 268103
Naomi joined Stricklands as a dental nurse in 2016. She has enjoyed learning from all our team members, enabling her to further her career so that she is currently studying to become a Hygienist in Portsmouth. However, we are very fortunate that Naomi is still able to contribute to the practice by continuing to work as a nurse for us at weekends and during University holidays. Outside of work, Naomi enjoys playing netball, being part of a book club and travelling as well as spending time with her large, close knit family.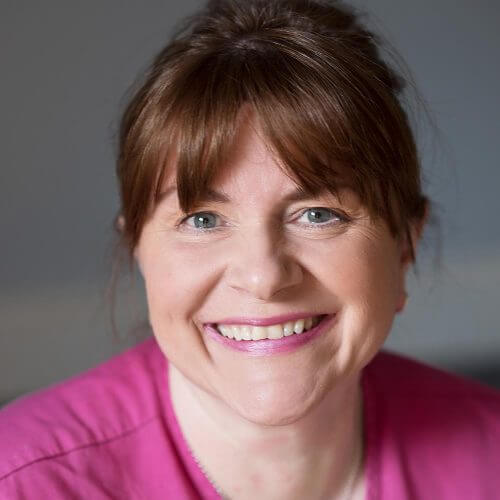 RDN National Certificate NEBDN 2007
RDN NVQ L3 Oral Health Care: Dental Nursing & Indp Asses
GDC Registration Number - 166442
Marion has been with the Stricklands team since 2009 and is our real Girl Friday! She assists in surgery for Darren Jones and anyone else when needed, as well as keeping us stocked up with supplies and any other job in between. She is married with 3 grown-up children and one granddaughter. Marion enjoys cooking, DIY and spending time with her family.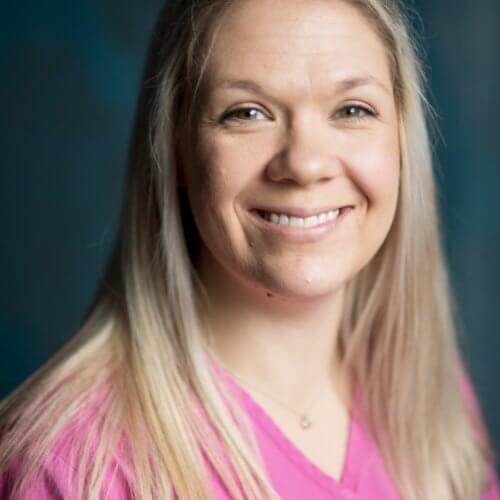 GDC Registration Number - 149492
Helen has been a nurse with us since 2014, predominantly supporting our hygienist team as well as working in the decontamination room. Helen likes to spend time with her two lovely children and their pet guinea pigs!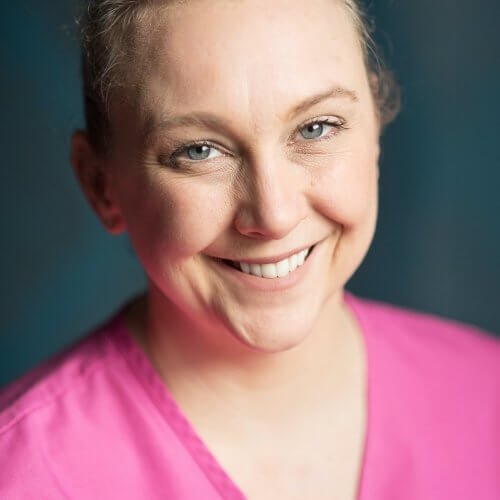 RDN National Certificate NEBDN 2002
GDC Registration Number - 134558
Clair has been at the practice for over 20 years, starting her career as an orthodontic nurse. More recently her role is split between sterilization nurse and assistant to James Grant, Specialist Orthodontist as a now qualified Orthodontic Nurse. She likes to go clay pigeon shooting in her spare time, alongside her husband Stuart. They have 2 children, Emily and Oliver.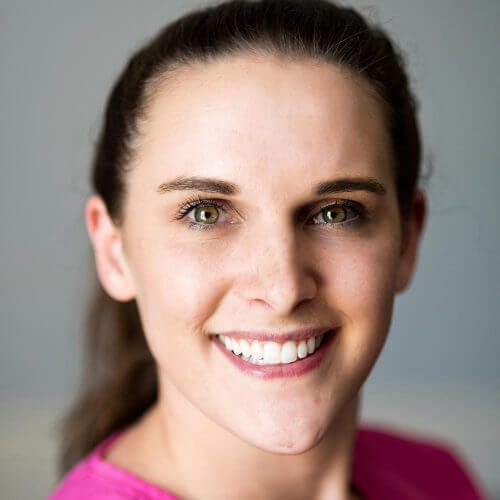 RDN National Diploma in Dental Nursing NEBDN 2013
GDC Registration Number - 246079
Cat joined the team in 2018 and says she is loving working with "such a fantastic team". She is part of our specialist nursing team, working alongside many of the specialists including Piet Haers in Oral Surgery. Her favourite pastime is being with her two beautiful children, Esme and Jaxon.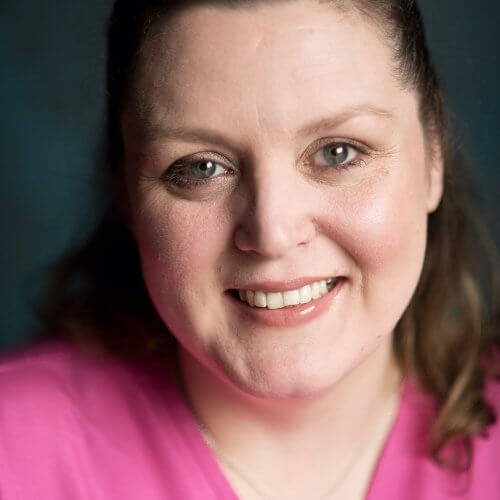 Stacey joined us in 2019 as assistant to Dr Simon Allen. She lives locally with her partner Adam and their daughter Ivy. In her spare time Stacey enjoys baking, reading and long country walks with their dog.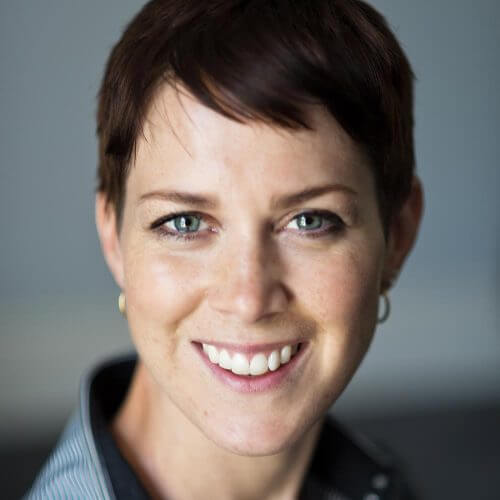 Nina has been with us since 2018, originally a receptionist but now working as a dental nurse. She works mainly with our hygienist department and says she loves the calm, friendly environment of Stricklands. Outside of work, she likes to run or go to the gym as well as a healthy interest in reading and Sudoku. Nina is married to Christian and they have one daughter, Eadie.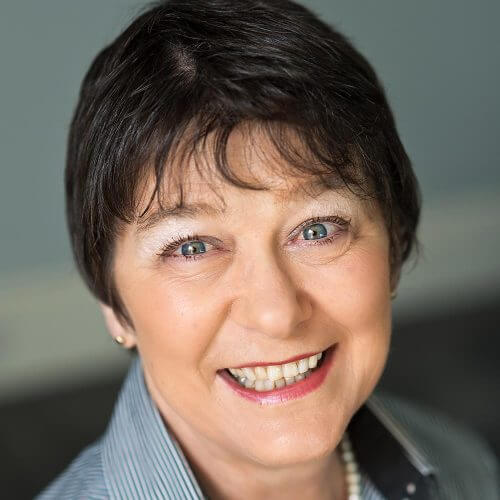 Zena joined the practice in 1997, originally as a receptionist and now has many additional administrative responsibilities. She enjoys walking her black Labrador, Boris as well as reading and cycling (not at the same time!) Zena is married to Tex and has 3 grown-up daughters and 5 lovely grandchildren.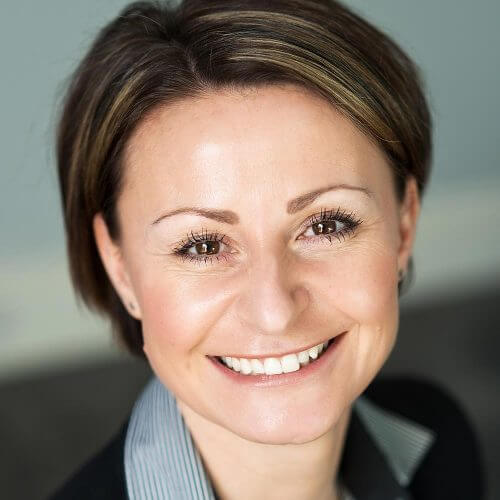 Mel has been with the practice since 2013. Mel enjoys her role as receptionist at Stricklands because she likes to be a part of a large family friendly, fun team. When not at work she likes to be outdoors walking, socialising and being mum to Harry & Holly.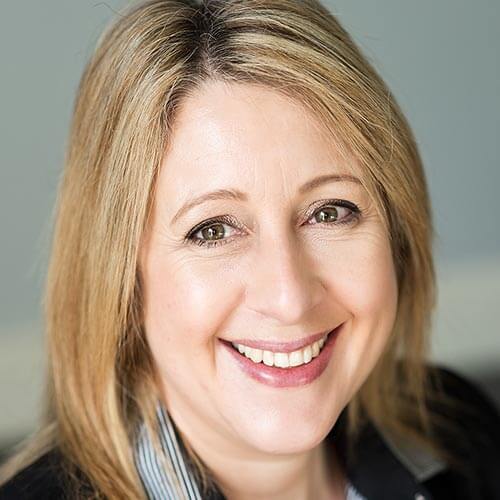 Kelly has been a receptionist at Stricklands since 2014. She loves this role because she enjoys meeting people and working in a great team. She enjoys running, socialising, eating out, going to musicals and the cinema as well a good country walk. Kelly is a mother to 3 lovely children.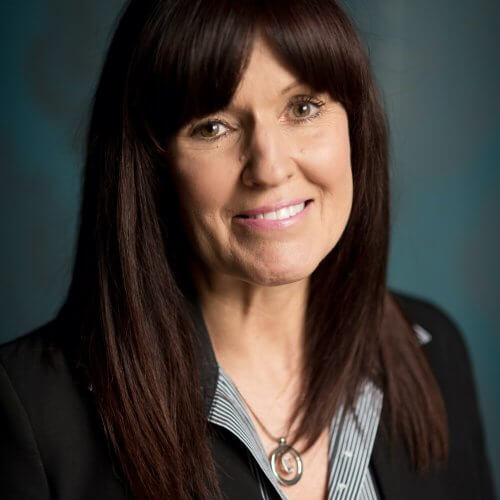 Alison joined the practice in March 2019 as the newest member of our reception team. She comes to Stricklands with some previous knowledge in the dental industry, having worked in an admin position at Pure Dental Laboratory, where most of our dental crowns and bridges are produced. Alison enjoys looking after her many animals, in particular taking long walks with her chocolate Labrador. She also enjoys going for a social drink with her husband John and finds this a welcome relief from life as a busy working mum of two!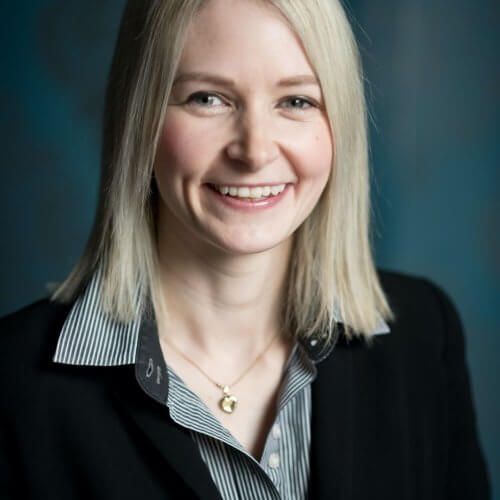 Clare is a qualified dental nurse who joined us in 2019 to work as part of our reception team. Clare likes like to travel and often enjoys a long walk in the country with her dog. She also likes to partake in jewellery making and stamp art when she has the opportunity. Clare is married with one son.