Dental Referrals in Surrey, Hampshire and Sussex: advanced dental care on your doorstep
Referring your patient to a practice you can trust
Stricklands Dental Referral Centre welcomes referrals for advanced private dental care. With our highly experienced in-house team, visiting consultants and specialists, using state-of-the-art technology, we can accept the most complex cases. Because we strive to create long-term working relationships with our referring colleagues, we will always return patients to their general dentist once treatment is complete. See our referrals charter below.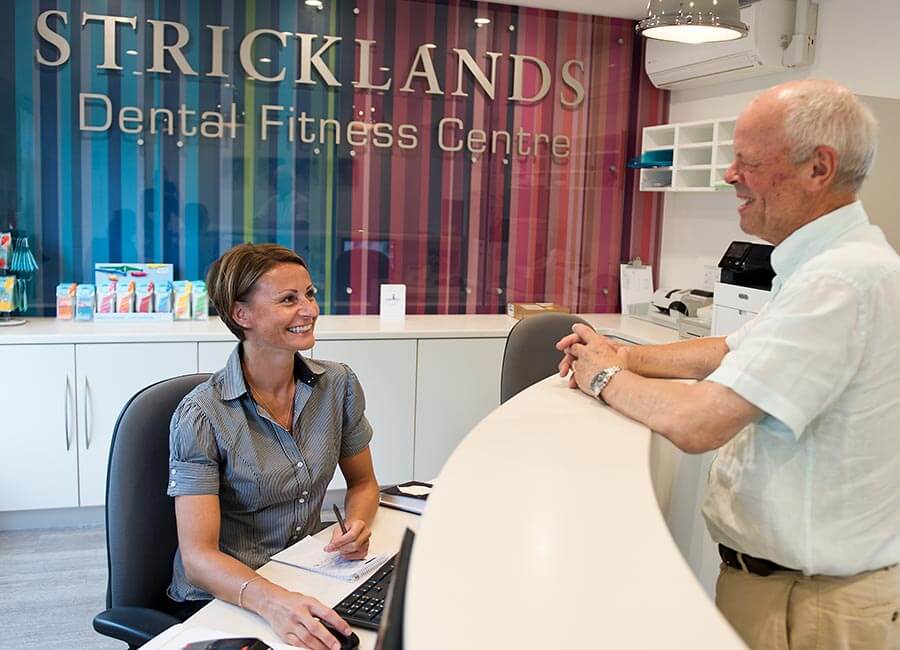 Our aim is to ensure that both the referred patient and you the referring dentist are delighted with the quality of our clinical expertise and the level of care and attention that we provide.
Following specialist treatment, we will return the patient to the referring dentist.
We will only carry out the treatment previously agreed with the referring dentist and patient.
After the initial consultation, we will provide the patient with a written treatment plan. No treatment will be carried out without an estimate of fees being given to the patient.
In the rare event where complications arise after the patient has been treated by us, we will always ensure that they receive the remedial care they require immediately.
Simply fill in our online referral form below – or, if you prefer, download it here and post your referral to us. Relevant radiographs would be very useful – please upload them below or email to info@dentalfitnesscentre.co.uk, using a password-protected file.