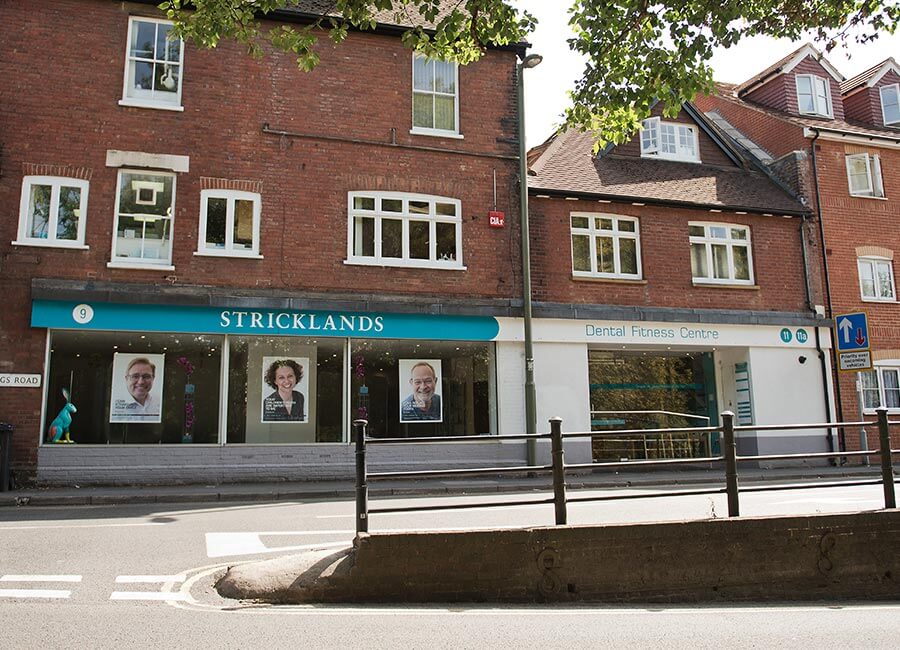 Your first visit will be for a full dental screening. This will include examination for oral cancer, gum health, jaw joints and muscles, and bite assessment, as well as a full dental examination. The consultation may include an examination using an intra-oral camera to show images from inside the mouth on screen and/or a panoral radiograph. This will enable us to formulate a treatment plan and to discuss options for your oral health.
In more complicated cases, an additional appointment will be made to discuss the conditions present and the most satisfactory treatment alternatives. During this visit, appointments will be scheduled, estimated fees given and payment options discussed.
BOOK YOUR FIRST VISIT
We would like to take this opportunity to welcome you to our practice. Whether you're new to the area, or you're looking for a specialist dentist in Surrey, this page will give you an idea of what you can expect from your experience at Stricklands Dental Fitness Centre. Our friendly and highly qualified team takes great pride in making your visits to us as pleasant as possible and are pleased to answer any questions you may have.
We hope to get to know you well as our patient because your oral health, integral to your overall health, is of the utmost importance to us. Our aim is to diagnose problems early, to minimise the need for treatment. If and when you do require dental work, you can rest assured that only the finest dental materials and laboratories will be used for your care.
BOOK YOUR FIRST VISIT