Achieve the smile you really want with versatile veneers
Cosmetic veneers are ideal for those who want to transform their front 'smiling' teeth, veneers offer the solution to a host of dental imperfections – hiding chips and gaps, smoothing irregularities, correcting misalignment, and whitening. Often considered the go-to treatment for anyone who doesn't require extensive dental work, veneers are created from eggshell-thin layers of porcelain, permanently bonded over your existing teeth. Veneers can be used on individual teeth, in tandem with other cosmetic treatments, such as dental bridges, or to create a full smile makeover. At Stricklands Dental Fitness Centre, our experienced team will be able to talk you through the options, including the cost of veneers and what they can do for your smile.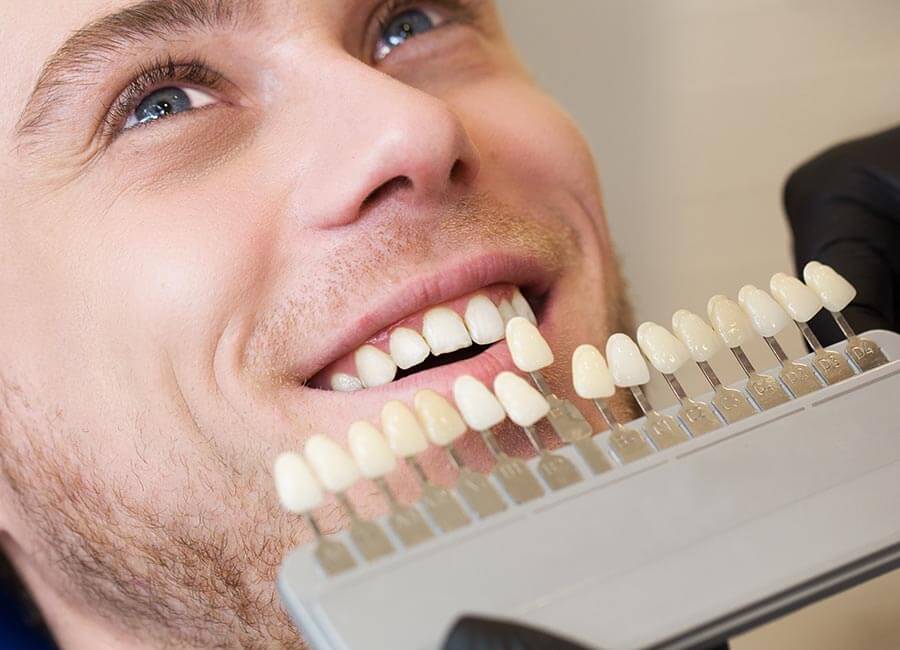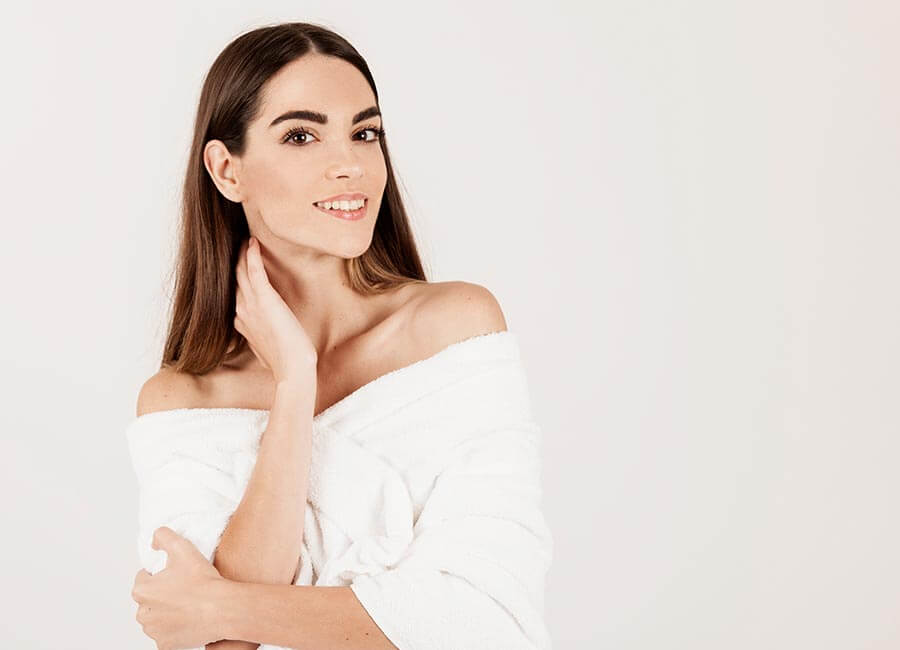 The veneers procedure explained
If you're considering getting porcelain veneers in Surrey, the first step is to book a consultation at Stricklands Dental Fitness Centre. If your dentist agrees that veneers are the right solution for you, the procedure will typically require two or more sessions at the practice. Firstly, the teeth are prepped: this involves removing a thin layer of enamel, under a local anaesthetic if required, and taking a dental impression, which will be used to fabricate your veneers – a process that usually takes a couple of weeks. When your cosmetic veneers are ready, they will be bonded and cured using a special light-sensitive resin.
Smile makeovers in Haslemere
Porcelain veneers are a great catch-all solution for minor dental issues, but they are by no means the only solution. Sometimes just one treatment isn't enough to achieve the results you're looking for. If you're in this situation, we can help you plan a complete smile makeover, combining a blend of different treatments and techniques – from orthodontics to implants and whitening. If you are unhappy with the overall appearance of your smile, but not sure where to begin, we'll suggest an informal consultation during which we can establish exactly what you would like us to achieve, and put together a treatment plan to suit your needs, budget and lifestyle.
Book In Today To See Our Specialists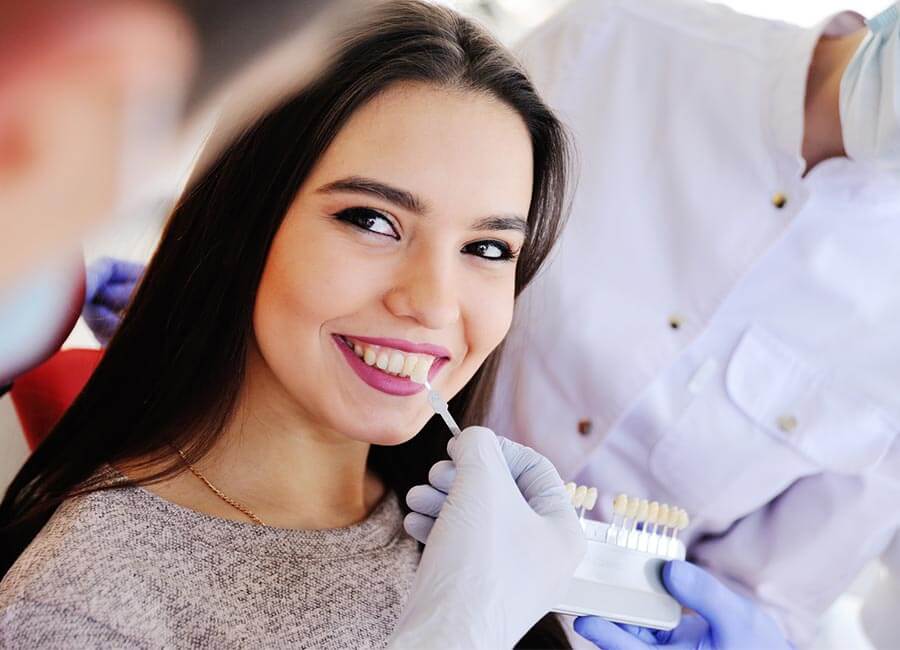 New patient consultation/exam including full written report and x-rays
£95
Monitoring examination, including small x-rays, reports etc. (six-monthly, annually or as recommended)
from £65
Children (under 16 years) of existing regular patients*
Free of charge
Child's examination (unregistered patient) up to 16 years
£35
From 16 - 18 years of age
£35
From 19 - 22 years of age
£45
Other treatments
Individually quoted
* This applies when at least one parent attends within their own recommended examination schedule within the last 12 months.
Routine Hygiene (30-minute appointment)
£68
White composite (direct) filling
from £85
Laboratory-made porcelain inlays
from £795
Porcelain veneers
from £795
Bridges
from £795 per tooth
Precision cobalt-chromium partial dentures
from £1500 per denture
Implant work (e.g. for single implant and crown)
from £2,900
Implant-retained denture and bridgework
Individually quoted
Please note that all periodontal (gum) therapy, endodontic (root canal) therapy, adult and children's orthodontics and more difficult children's dentistry, biopsies, complex extractions and implant surgery will be referred to our in-house specialist team.
Crown fees include: special impression tray construction, bite registration and facebow recording where are required at the time of preparation. A shade selection undertaken by a laboratory technician may be chargeable, if needed.
If you are nervous about a procedure, please inform us. We shall be very pleased to answer any questions you may have and, if necessary, to arrange for hypnotherapy, oral sedation, conscious sedation (happy gas) or intravenous sedation to meet your exact requirements.
Missed appointment/late cancellation charges may apply depending upon the length of the appointment (see below)
We do not want the barrier to healthy teeth, healthy gums or desired cosmetic treatment to be financial. Once you have met our team and had an estimate and treatment plan, our practice manager, would be happy to discuss various methods of payment to suit you.
Cancelling or failing to attend an appointment
Patients are requested to give at least 24 hours notice to cancel or rearrange a dental appointment. Cancellations should be made by telephone or email to our reception team on 01428 654923 or reception@dentalfitnesscentre.co.uk .
Within a 2 year period, the following procedure applies:
(discretion to be used in case of genuine emergency or death in family etc.)
FIRST OCCURRENCE
The patient is advised that we do have a cancellation policy and reserve the right to apply a fee for the lost appointment time. However, we do understand that sometimes circumstances dictate short notice cancellation or missed appointments so, on this occasion, there will not be a charge.
SECOND OCCURRENCE (within 2 years of the first occurrence)
The patient is sent a standard letter advising of policy and fee that will be charged at the next offence. Owning dentist to be consulted before the letter is sent (in case of extenuating circumstances).
THIRD OCCURRENCE (within 2 years of the first occurrence)
The patient is sent a standard letter advising a fee for lost appointment time has been applied and must be paid prior to arranging another appointment. Owning dentist to be consulted before the letter is sent (in case of extenuating circumstances). The fee applied will be £15 per 10 minutes wasted for dental appointments and £10 per 10 minutes wasted for hygienist appointments.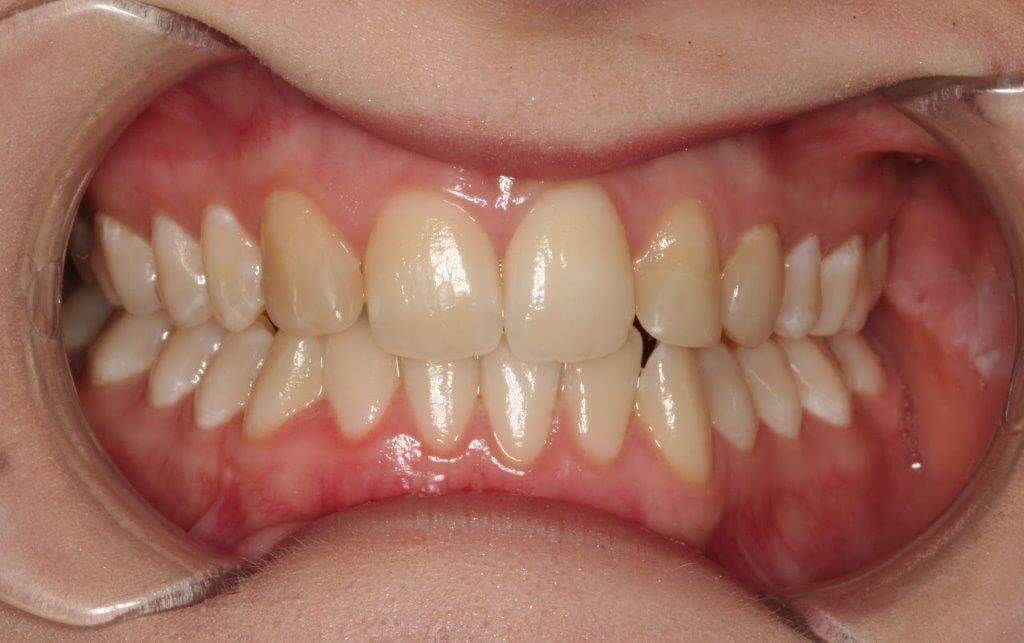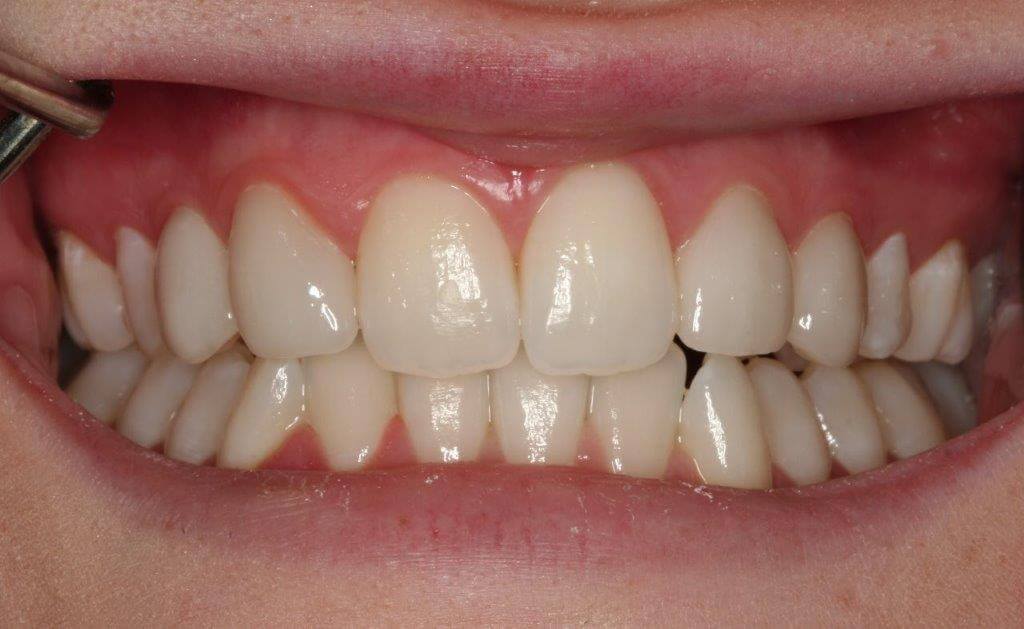 Pre and Post Veneers at Stricklands Dental Fitness Centre